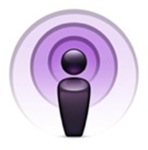 We begin our Anime Expo 2011 interviews with a chat with webcomic artist Fred Gallagher of MegaTokyo.
I recently made a guest appearance on the Nigorimasen podcast. Go listen to it today!
Today's Theme: "Stone Cold" by FictionJunction. OP for the Summer 2011 anime Sacred Seven. Get a Crunchyroll Premium Membership!

J-List is a peaceful island of Japanese pop culture for you
Podcast: Play in new window | Download (Duration: 14:48 — 6.8MB) | Embed