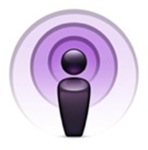 By now you are no doubt aware of our prime directive here at Otaku no Podcast: "Better late than never." In that spirit, we bring you (finally!) our 2011 Year in Review episode. (Part 1 of 2)
Sponsor: GoToMeeting with HD Faces makes it easy to collaborate online anytime. Try it Free! Use the promo code "PODCAST"
Music: "Boys, Come Back to Me" (少年よ我に帰れ Shōnen yo Ware ni Kaere?). Lyrics, composition: Tika・α / Arrangement: Kenji Kondō / Singing: Etsuko Yakushimaru Metro Orchestra. 2nd OP to the 2011 anime Mawaru Penguindrum.
News:
Pray for Japan: The Charity Screening
Bandai Entertainment to Stop Releasing New DVDs, BDs, Manga
Funimation Sues A.D. Vision, Sentai, Others for US$8 Million
AnimeConji, March 16-18, 2012 at the Town & Country Resort, San Diego, CA
Deaths:
RIP Steve Jobs
NTV Chair/Anime Film Producer Seiichiro Ujiie Passes Away (Updated)
'Utena' voice actress Kawakami Tomoko passes away Anime Director Osamu Dezaki Passes Away
Cosplay Queen Saya Passes Away
Anime Director/Designer Toyoo Ashida Passes Away
Anime Director Kazuyoshi Yokota Passes Away
Voice Actor/Narrator Junpei Takiguchi Passes Away
Steve Rutt, an Inventor Behind Early Video Animation, Dies at 66
Gene Colan, R.I.P.
Voice Actress Cassandra Hodges Passes Away
The implosion of Borders:
Borders Delays Payments as Execs Depart; B&N Sales Up
3 More Executives at Borders Store Chain Resign
Borders Negotiates Credit Line, Delays More Payments
U.S. Borders Store Chain Reprieves 5 More Outlets
Borders Chain Seeking Deal to Avoid Store Closures
Direct Brands Parent Agrees to Make Bid for Borders
Books without Borders (a really great article written by a former Borders front liner)
Viz Media, B&N Team Up
The Tohoku earthquake and tsunami:
Our coverage of the earthquake, tsunami and aftermath
Radio Kaikan building
Culture Japan writeup on the Radio Kaikan building
Bill 156:
Comic Market Sets Winter Attendance Record of 520,000
Tokyo Manga Ban Now In Effect
How will the entertainment industry in Japan be affected by Tokyo's "Anti-Otaku" Bill 156?
LDP Petition: Japan's Child Porn Laws Should Apply to Manga/Anime/Games
SOFT POWER HARD TRUTHS / Can fansites help industry's digital survival?
Akamatsu's J-Comi Site Posts Adult Manga Restricted by Tokyo Law
The move to digital distribution:
Netflix's Reed Hastings Expects DVD Rental Decline in Four Years
Netflix Raises Price of DVD and Online Movies Package by 60%
Netflix raising prices as much as 60%
Breaking: Netflix Splits DVD And Streaming Businesses; Creates Qwikster For DVDs
Netflix: Qwikster is No More
Sony Movies Pulled From Netflix Streaming Service Over Starz Contract Issue
Yuji Kamosawa's Japanese Xie Manga Added to Kindle
Yen Press Launches iPad Storefront Application
Animate Puts Play Boy Blues Boys-Love Prologue on Kindle
JManga
JManga Site Lists 12 New Titles
JManga Site Launches with Works Never Printed in U.S.
Akamatsu's J-Comi Site Starts English Beta, iOS App (Updated)
FLCL, Vampire Knight Guilty Put on iTunes Before DVD/BD
AX vs. AM2:
The Battle of the Cons: AX vs. AM2
AM2 Site Hacked
Notable new licenses/releases:
Madoka Magica Sets New 2ch Record!
Mahou Shojo Madoka Magica Discussions
Garden of Sinners' U.S. Debut in San Francisco February 5
1st Live-Action Gantz Film to Get Hollywood Premiere
Gantz Stars to Attend Screenings in Japan, U.S. on Same Day
Our Picks:
Donald – Fruits Basket; Firefly (DVD, Blu-ray); Serenity (DVD, Blu-ray)
Michelle – Hugo (DVD, Blu-ray, 3D Blu-ray)
Danny – Chihayafuru (Get a Crunchyroll Premium Membership!); Last Exile – Fam, the Silver Wing; Guilty Crown

J-List is a peaceful island of Japanese pop culture for you
Podcast: Play in new window | Download (Duration: 1:08:22 — 31.3MB) | Embed