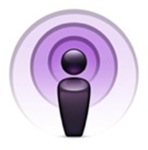 Introducing a new segment on Otaku no Podcast, "Lost Treasures," where we unearth audio and/or video that I just plain forgot I had. (Or, more likely, never got around to editing thanks to my legendary inertia.)
In this first installment of "Lost Treasures," we bring you a random but fun chat we had with voice actress Lauren Landa at last year's Anime Five Cities.
Sponsor: GoToMeeting with HD Faces makes it easy to collaborate online anytime. Try it Free! Use the promo code "PODCAST"
Today's Theme: "XTC," Lyrics/Composed by YOFFY, Arranged by Kenichiro Oishi, Performed by PSYCHIC LOVER. 1st OP to the anime Witchblade.
Links:
Pray for Japan: The Charity Screening
AnimeConji March 16-18 at the Town & Country Resort, San Diego, CA
SakuraCon, April 6-8 at the Washington State Convention and Trade Center, Seattle, WA
The Northern California Cherry Blossom Festival, April 14-15 and 21-22 at San Francisco JapanTown
FanimeCon, May 25-28 at the San Jose McEnery Convention Center, San Jose, CA
More upcoming anime convention listed here

J-List is a peaceful island of Japanese pop culture for you
Podcast: Play in new window | Download (Duration: 47:00 — 21.5MB) | Embed