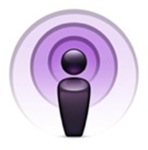 In this episode, the Otaku no Podcast crew get together and give their impressions and review of Pacific Media Expo (aka PMX) 2011. And, of course, we also bust out the anime picks.
Sorry for the delay in getting this episode out (as well as the delay in getting out our other PMX coverage in general). Blame it on a combination of a rather nasty case of Con Plague, an extra busy month of work, and the Thanksgiving holiday.
Today's Theme: "Oath Sign," by LiSA, OP to the 2011 anime Fate/zero. Get a Crunchyroll Premium Membership!
Links to stuff that we talked about:
Our Picks:
Podcast: Play in new window | Download (Duration: 1:16:53 — 35.2MB) | Embed