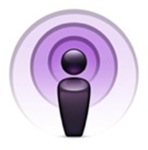 It's been over a month since Anime Expo 2014, and thanks to an extremely busy schedule that just didn't mesh up with the busy schedules of my fellow cohosts, we weren't able to record our usual Review/Wrap-up Podcast of Doom until mid-July or so, and I haven't been able to sit down and edit the thing until this week. Also, the video we took at con got mangled due to technical difficulties with my video camera, and I haven't been able to sit down and go through it and see if any of it is usable (and in fact I may not end up with any usable video at all.)
So until I am able to finish editing our wrap-up podcast (which I hope to do this weekend) I thought I'd publish the two interviews that we managed to grab while at AX. In today's episode, in what seems to have become a yearly tradition for us, we sit down and chat with Peter Payne, head honcho of J-List and J-Box about the latest goings-on in the J-List Empire. We also talk about visual novels/dating sims, including the awesome release of Steins;gate.
Today's Theme: "Toki Tsukasadoru Jūni no Meiyaku" (刻司ル十二ノ盟約, "The Twelve Time-Governing Covenants") by Yui Sakakibara, ED to the anime Steins;gate.
Today's Sponsor: Listeners like you – Help us bring this blog and podcast to you.
Continue reading Episode #0044 – Anime Expo 2014 – Interview with Peter Payne of J-List
Podcast: Play in new window | Download (Duration: 25:48 — 12.0MB)