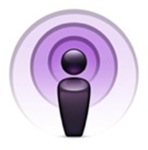 Summer con season is upon us, and so we thought that it was high time that we brought back our famous Convention Survival Guide. These are the tips, tricks and techniques we've found to be extremely helpful in maximizing our con-going enjoyment while minimizing those two undesirable elements, Con Drama and Con Plague. We also take a look at some 11th hour Anime Expo guest announcements.
Today's Sponsor: Listeners like you! Help us bring this show and website to you.
Today's Theme: "Shin Sekai Kōkyōgaku" (新世界交響楽, "New World Symphony") by Sayonara Ponytail, 2nd ED to the anime "KILL la KILL." Watch it on Crunchyroll. Get a Crunchyroll Premium Membership!
Continue reading Episode #0043 – Convention Survival Guide, 2014 Edition
Podcast: Play in new window | Download (Duration: 57:11 — 26.4MB)