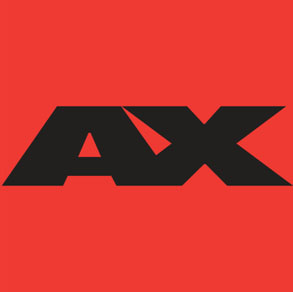 Update 03/08/2013: Another hotel has been added! The Sheraton Los Angeles Downtown has rooms available at $152/night.
We've spoken at length in the past of the virtues of staying at an official con hotel when attending an anime convention. You usually get a fairly reasonable discount on the room, sometimes get discounted or free admission to paid events associated with the con (concerts, etc.), and, hey, you'll be staying at the same place where many other convention attendees will be staying at too, so there are usually plenty of cool hanging-out opportunities to be had. But most importantly, the hotels that conventions choose as official hotels are usually the closest to the actual convention itself. (As a matter of fact, at smaller conventions, the actual hotel itself serves as the location for the convention. What could be more convenient than that?) Trust me, walking to and from a remote hotel carrying all the crap that you typically carry when at con really sucks.
Now I may run the rest of my life (and Otaku no Podcast) in a fairly lax (read: lazy) manner, but the one thing that I normally don't mess around with is reserving con hotels. Except for some reason, I really screwed up with last year's Anime Expo hotel reservation. I somehow missed the early room availabilities, and we ended up having to settle for one of the last available hotels, and our experience there, well, it wasn't pretty. This year I vowed to not repeat that mistake, and therefore when I heard that Anime Expo hotel room blocks had started opening up, I jumped right on it. So, come hell or high water, Team Otaku no Podcast has a room at a decent place this year.
At present they have announced only a few hotels with rooms; the Luxe City Center, at $189/night; the JW Marriott, at $189/night (but currently sold out); the Sheraton Los Angeles Downtown, at $152/night; the LA Hotel Downtown, at $165/night; the Westin Bonaventure, at $165/night; and lastly the Kawada, at $109/night (though unless they've shaped up their act significantly, I really wouldn't recommend that one unless you are absolutely desperate.)
Incidentally, con registration is also open. Current prices are $60 for a 4-day adult pass, $25 for a 4-day child (6-12) pass, and $50 for a 3-day pass. 1-day and exhibit-only passes will become available starting June 1.

J-List is a peaceful island of Japanese pop culture for you