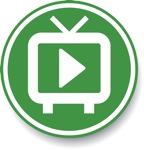 When crafting up an AMV, you have two choices. You can either create an AMV based on a single anime, or you can make one based on a compilation of multiple animus. This latter option is, by far, the hardest way to make an AMV. Think about it: if you're basing a video on a single anime, it's pretty easy to come up with a storyline for your AMV, because with only one anime involved, you have only one set of characters and one plot to deal with. But when you are working with many different anime, each with its own set of characters, its own storyline, etc., weaving all of those into a consistent, plausible story for your AMV is really difficult. Which is why I give mad props to anyone who even attempts such a feat. And when I see a video that just "nails it," its creator deserves legendary status.
One such video that, to this day, remains one of my absolute favorites is "Fate Matrix" by Shin (AMV.org profile, YouTube page) and GuntherAMVs (AMV.org profile, YouTube page) of PixelBlended Studios. Drawing from an amazing 27 anime, including Angel Beats!, 5 Centimeters per Second, Ore no Imouto, and K-ON!, this AMV tells the story of the "Little Sister of Fate," played by Alice of Heaven's Memo Pad, who sits in her ethereal headquarters, manipulating the "Threads of Fate" that bind various characters together, causing them to find their true love, avoid disaster, achieve happiness and so on.
I absolutely adore the concept behind this video; it really spoke to the heart. In addition, it is a very well put together video from a technical standpoint. The editing is flawless, and the creators did a great job of blending the various anime, with their different styles, into a single cohesive vision. Finally, the music they chose, "Tell Me (Clock Opera remix)" by Au Revoir Simone, is a perfect fit.
I first saw this video during Anime Expo 2012 where it was a finalist in the AMTV Pro category. Unfortunately it didn't win. This made me very sad, since I felt that it was better, both from a storyline and technical standpoint, than the other videos in its category, and that it really should have won. However, I am happy to learn that it did win Best Drama at Anime Boston 2012.
In addition, the creators are working on a follow-up video of sorts, "Fate Network," which expands on the Fate Matrix universe.
Watch Fate Matrix and Fate Network on YouTube or via the embedded players below the cut.
Bravo, creators! Well done!
Fate Matrix:
Fate Network:

J-List is a peaceful island of Japanese pop culture for you