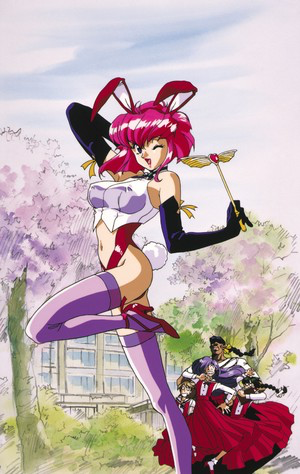 Crowdfunding is one of the many unique and innovative ideas to come out of today's Internet-savvy, high-speed connected, social media-saturated world. Crowdfunding sites such as Kickstarter and Indiegogo make it possible for a person or a group who have an idea for a cool product or service, but not a lot of money, to potentially attract interest and gain enough funding to turn their dream into a reality. It still requires a lot of effort — you still have to get noticed, which means you need to get the word out about your product — and even if you get enough backing, there's no guarantee that you'll be able to successfully bring your product to market — but a successfully crowdfunded project at least has a fighting chance at becoming reality.
Crowdfunding initially gained popularity with the tech industry, with tech-related products making up the first wave of crowdfunded projects; however now other industries are waking up and taking notice of these successes, including the entertainment industry, who have successfully crowdfunded several movie & TV shows, including a few fan favorites.
Now the anime and video game industries are getting in on the action too. It seems that not a day goes by when I don't see some news article about some crowdfunded anime or video game or whatnot. Sadly, there have been a few notable failures; still, the successes are impressive. Well, the latest one of these to garner the public's attention is one that is particularly near and dear to our hearts, since it involves a unique animated classic that just happens to be the inspiration for the name of this very blog and podcast.
Otaku no Video, created by the folks at Gainax, is an oddball but delightful animated tale which tells the story of Ken Kubo, a normal, average-Joe college student, who one day runs into an old high school friend, Tanaka, who turns out to be a hardcore otaku. Soon he and Tanaka start hanging out and Ken finds himself drawn into the world of the otaku, to the extreme annoyance of his girlfriend and other "normal" friends. Soon Ken's transformation is complete, and he dives headlong into his new otaku lifestyle, with the ultimate goal and desire to become "King of all Otaku," or "OtaKing." Interspersed with the animated segments are a series of really odd yet humorous "real-life" interviews with otaku of various persuasions (all of whom just happen to be members of Gainax.) The entire piece serves as a delightful "mockumentary"-style homage to the otaku culture, and is also, in a way, an animated telling of the history behind the studio Gainax. (And yes, like I said before, it also serves as our namesake. "Otaku no Video" can be translated as "Geeks' Video" — hence our name, "Otaku no Podcast," or "Geeks' Podcast.")
Well, as it turns out, next year is going to be Otaku no Video's 25th anniversary, and to commemorate this momentous occasion, AnimEigo announced that they would be crowdfunding a brand new Blu-ray release of Otaku no Video, just in time for its 25th anniversary. People who back the campaign will receive the "OtaKing Edition," which includes the entirety of Otaku no Video, presented using a gorgeous new HD transfer of the film that was created for the Japanese Blu-ray release which shipped last year. It'll include Japanese audio and English subtitles. In addition, the disc will feature four audio commentary tracks (Japanese with English subtitles) featuring commentary from various people involved with the project. The discs will not be region-coded, and will be available to ship anywhere except Japan. Their goal is US$40,000, and if the project exceeds its funding goal, AnimEigo will also throw in some additional "stretch goal" perks, including patches, art books, dōjinshi and more. AnimEigo has successfully funded a previous Kickstarter campaign — a rather nicely-done Blu-ray release of one of my favorites, Bubblegum Crisis — so I have high hopes that they'll succeed in this venture as well.
The Kickstarter will go live at 10 AM Eastern time on Tuesday, June 2. I'll update this post once the Kickstarter page has gone live. In the meantime, you can check out a video that they produced (which shows off the excellent HD transfer they'll be using) at Vimeo or via the embedded player below the cut.
Update 06/02/2015: The Kickstarter campaign is now live! Their goal is $40,000; however after less than a day of being up, they've already amassed over $35,000 of that! This one looks like it's in the bag!
Update 06/02/2015 only just a little bit later than the above update: They've met their $40,000 goal in less than a day! Amazing!
Update 06/03/2015 late evening: This thing's riding to number one with a bullet – not only have they exceeded their $40k goal, they've almost doubled it – the kickstarter is at $60,900 as I write this, and there's still 21 days to go, if you'd still like to get in on the action.
Otaku no Video Crowdfunding Project Promo Video from AnimEigo on Vimeo.

J-List is a peaceful island of Japanese pop culture for you