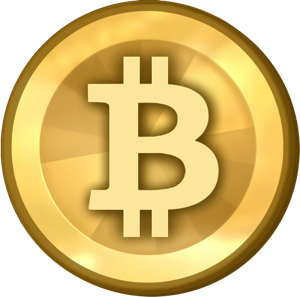 Updated with a link to another cool video I found explaining the basics of Bitcoin, what it is, how it works, etc.
As I have said countless times before, I put on this dog and pony show as a hobby, due to my love of anime and Japan, not to mention playing with geeky things like audio hardware and server software. It is by no means my primary source of income. Unfortunately, this doesn't come cheaply — audio hardware, servers, etc. cost a pretty penny — and in this down economy, I could use every little bit of help I can get. That's why I am extremely grateful for all of the listeners and viewers out there who have taken the opportunity to help me out by buying from one of our affiliate sites, clicking on ad banners and/or donating.
Well, you can now help us out in yet another way, by donating using Bitcoin. Bitcoin is a fascinating new secure, decentralized digital currency technology that promises to revolutionize the way we exchange money and transact business, both online and offline. (Here is a really good video that explains the basics of Bitcoin, what it is and how it works.) Anyone can set up their own Bitcoin wallet and start receiving and sending Bitcoins right away. Or, if you're feeling particularly ambitious (and you have shiny powerful computer hardware), you can get into the wild world of Bitcoin mining (here's a cool video explaining the concept) and start generating your own Bitcoins. And, lest you think all this digital currency crap is worthless, well, it isn't: Bitcoins are actually worth real money and can be freely exchanged with actual currency, and there are an increasing number of businesses that will sell you goods and services for bit coins instead of traditional currency.
Well, Otaku no Podcast is the latest such entity. You can donate using the handy donate button and/or QR code on our Help Us page, in the sidebar of every page on this site, and also at the bottom of this article; or, if the links don't work for you, our Bitcoin address is 14hYjheG9W7aWip7KwLPcfXxoXdALwDcma. And, once again, thank you for your help and generosity. You rock. Seriously.

J-List is a peaceful island of Japanese pop culture for you