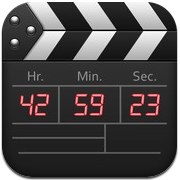 Update 12/26/2012: Due to Dolby's new aggressive policy of going after app developers who use their AC3 and TrueHD audio codecs, ProPlayer has been removed from the App Store and is no longer available for sale. However I have found an even better app for video playback on iOS devices! See my review of HD Player Pro for the details!
Those of us that have collections of anime videos on our hard drives (unlicensed only, please; and please support the creators by buying the title when it becomes officially licensed in your region, blah blah blah) are presented with a problem when we want to enjoy said content in places other than sitting right in front of your computer. I've been on a quest of sorts over the past few years to find tools to help with this scenario, which I've written about before. And, indeed, products like Air Video, Meridian Media Player and the WD TV Live work beautifully and allow us to free ourselves from the confines of our computer monitors.
But what if you want to enjoy your content when you're out and about, away from home, and on the go? The WD TV Live isn't an option for obvious reasons, and Air Video doesn't work either, because you're not within range of your WiFi network and your home computer. If you've got an Android phone, Meridian works well. And, indeed, it worked quite well for me, while I had an Android phone. But then, in January (or was it February? I forget) Apple announced that the iPhone was coming to Verizon.
Now I don't want to get into any smartphone/OS holy wars here. Suffice it to say that, much as I liked my Android experience, I still prefer iOS devices and iPhones. The UI is more refined, the phone performs better and the battery lasts much longer. But, alas, there is no Meridian player for iOS. Yes, I could use something like the excellent (not to mention free) HandBrake to convert my video files and load them into iTunes, but that is a clunky extra step to have to go through. What I liked about Meridian was that all I had to do was mount my phone's SD card and drag my video files onto it.
Well, I've finally found something comparable in the iOS world: ProPlayer. It can play just about every video file format under the sun, including those oh-so-pesky MKV files, and it supports one of the most common subtitle file formats (SRT). You can load your video content onto your device using iTunes' app file sharing mechanism — not as easy as Meridian/Android's drag-and-drop, but not too bad. And once the files are on the device, you can use the ProPlayer app to organize them in folders. You can even password protect certain folders of your choosing, for, ahem, "those" certain types of files that you'd rather your mother or girlfriend not see.
Now for the bad news. Unfortunately it doesn't support the other most common subtitle file format, SSA/ASS. You can work around this by loading up said subtitles in an external subtitle editor program such as Jubler (really good, and it's free too) and save them out in SRT format. It doesn't support FLAC (lossless) audio tracks (but fortunately those are fairly rare, and can be down converted to AC3 or MP3 if needed). And it doesn't support multiple audio tracks, which you don't see very often "in the wild"; however if you've made rips of your own anime DVDs and preserved both the English and Japanese audio, it will only play the "first" audio track that it finds.
It is compatible with the iPhone 3GS and above (including the new iPhone 4S), iPod touch (3rd generation or later), and iPad, and can be purchased on the App Store for $2.99, a fantastic price for such a capable piece of software. Go grab it today on the App Store.

J-List is a peaceful island of Japanese pop culture for you