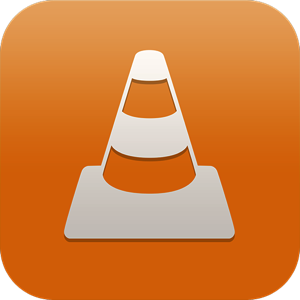 Update: DJ City of TJX points out that VLC is available for Android too! Unfortunately it's still labeled a "beta" but from what I've heard it works quite well. And hey, it too is free!
Greetings. First of all, yes we did go to Anime Expo, and we returned safely, albeit not in perfect health (you guessed it, con crud). That, combined with a metric crapton of work that has suddenly decided to dog pile on me, has prevented me from getting any Anime Expo coverage out. However rest assured that this situation will change soon. We just recorded our Anime Expo wrap-up podcast, which I will be editing this week and hopefully will have out in the feeds by this weekend. I've got a few AX-related blog posts in the works, and there's also pictures and video that I hope to release soon as well. So stay tuned! In the meantime, here's a Cool Find that I was recently made aware of, and felt I had to share with you.
Several times in the past I've written about my quest to watch my downloaded anime on the go (only unlicensed works from fansub groups that follow the fansubber's code of course). I had eventually settled on the program HD Player which, while far from perfect in the user interface department, did such an amazingly good job at rendering complex subtitles that I was willing to overlook its clunky user interface and occasional crashiness. And, while ostensibly free, the developer was charging a $1.99 fee to unlock some necessary video format decoding capabilities without which the program was basically useless. Well I have found a new solution for iOS users (iPhone, iPod touch and iPad) that is completely free – VLC!
For the probably 2 or 3 people in the world who do not know, VLC is pretty much THE go-to program for watching any form of video on desktop computers. It decodes and plays pretty much all of the video formats, and it can even work around damaged or malformed video files — it's successfully played video files for me that the standard tools (Windows Media Player, Quicktime, etc.) totally choke up on. On top of all that, VLC is an open-source project, meaning that a large group of software developers around the world are all working on VLC and constantly improving it, so it just keeps getting better and better. Available for Windows, Mac and Linux, it is a definite must-have — and is completely free.
Well, a while back some VLC developers decided to take VLC and create a mobile version of it, and thus the VLC iOS app was born. Unfortunately it was short-lived; one of the VLC developers got all high and mighty, believing that the VLC license was violated by the App Store's license, got on his high horse, and got Apple to remove VLC from the App Store. But, just like your typical action movie hero, you can't keep a good guy down, and the Mobile VLC developers went on the warpath, eventually (somehow) re-licensing all of the VLC code into a more App Store-friendly form. And finally we get to see the fruits of their labors: VLC for iOS is BACK, baby!
VLC operates much like any of the other over 9,000 video players. You can load video files into it using iTunes' file sharing panel, or you can turn your iOS device into a temporary Web server, browse to it from one of the computers on your home network, and upload files to it that way. But VLC adds a few new methods to the mix. With its built-in web browser, you can download video files directly off of a website, or you could link to your Dropbox account and grab any videos stored there.
Once you've gotten files into it, VLC displays your list of files in a nice format, including the filename, length of the video, resolution, and a nice graphical preview. Unfortunately there is no support at all for organizing these videos — there's no folders or playlists, and there isn't even a search button. So if you have a ton of videos loaded onto your device, you'll have to scroll through them all to find the one you want to watch. Hopefully the developers will add some sort of file organization mechanism in a future release.
However, once you tap on a video and start playing it, that's when the magic starts. You can play back the video on your device's screen; but you can also use AirPlay to playback the video on any AirPlay-compatible device, for example the Apple TV hooked up to my giant living room TV and home theater sound system. This is absolutely fantastic. You can even configure VLC to continue playing a video's audio track while you're out of the app, so if you need to switch to Mail to answer a quick email, or to Tweetbot to post a quick tweet, you can still hear what's going on in your video. Speaking of audio, if your video file has multiple audio tracks, you can easily switch between them using the on-screen controls. (When I rip my own DVDs, I like to create dual-language rips, that way I can choose whether I want dub or sub) And VLC for iOS supports the same variety of file formats as does VLC for desktops. I've thrown quite a variety of files at it and it plays them back beautifully.
All of this versatility does require some power, however. VLC needs some processing power to do what it does. I was able to play a 1080p normal H.264 video on my iPhone 5 with perfect quality, as well as a 720p Hi10p video. However my iPad mini could not play a 1080p normal H.264 video; it was pretty stuttery and jerky. Interestingly enough, the iPad mini was "sort of" able to play a 720p Hi10p file, albeit with a fair amount of stuttering. Fortunately the app warns you if it thinks that it won't be able to play a certain file. However I've found that its warning threshold is a bit on the conservative side; some files that it has warned me about play back just fine.
Finally, let's get to the question that I'm sure everybody has on the tip of their tongue. How does VLC score in the subtitle rendering department? Well I'm happy to report that VLC's handling of subtitles is as good, if not better, than HD Player's, which I consider to be the "gold standard." I've thrown a wide variety of fansubs with some very complex subtitles, and it displayed them perfectly.
VLC for iOS definitely deserves a look, and it is now my preferred video player on iOS. If they just fix the file management issue, then it would be perfect. However it's definitely worth a download, especially considering that it's absolutely free. Go grab it now on the App Store or on Google Play.

J-List is a peaceful island of Japanese pop culture for you