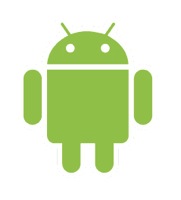 For last year's Anime Expo, the staff did what I believe to be the first ever anime convention schedule smartphone app.  Their iPhone app was indeed pretty cool, and there was much to like about it.  Unfortunately their charging $1.99 for it (on top of all the other fee hikes associated with the convention) prevented me from giving a wholly glowing endorsement of it.
Well, if you're the proud owner of an Android smartphone or tablet, and will be attending Anime Los Angeles this weekend, there's an app for THAT as well.  The ConDroyd for ALA 2011 app, to be precise.  This app contains a full copy of the Anime LA schedule as well as the scheduled cosplay gatherings (something the official Anime LA program grid does not list).  You can "star" any events that you are interested in seeing, and the app can be configured so that it alerts you any number of minutes before an event you're interested in.
It doesn't have all the bells and whistles of the AX iPhone app (no maps, dealer's room listings, etc.) but one thing that it does have over the AX app is price – completely free.
So go check it out today!  It's available in the Android Marketplace; just search for "ConDroyd."

J-List is a peaceful island of Japanese pop culture for you