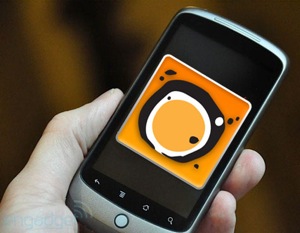 If you like the idea of high quality "all you can eat" streaming anime that you can enjoy anytime, anyplace, then in our humble opinion, you can't beat a Crunchyroll membership. They have a truly awe-inspiring selection of titles, and they actively go after the latest and greatest from Japan. Many series that they feature are actually still running in Japan, and you can watch a fully English subtitled version of an episode literally hours after it has been broadcast in Japan. They also have an extensive back catalog of older/classic titles. And if you're a fan of live-action J-dramas/K-dramas, they've got those too.
The nice thing (well, one of the nice things) about Crunchyroll is that not only can you watch it on your computer (Mac or PC), but you can also watch on a variety of other devices as well, including the iPhone, iPod touch and iPad (we've written about these previously). You can also watch Crunchyroll on several Internet-connected TVs and set top boxes, including the Boxee Box.
Well, if you own an Android-powered smartphone or tablet, rejoice, for now you can enjoy Crunchyroll on your device, thanks to the shiny new Crunchyroll app. With this fine piece of software, you can stream any of Crunchyroll's titles, both current and older, on either your phone's 3G mobile data connection, or over WiFi, and naturally includes subtitle support. In my testing the app has performed beautifully.
Unfortunately this app will only work for you if you have a Crunchyroll premium membership – but at only $6.95/month, you really should have one anyway. You just can't beat this price, and you get the warm fuzzy feeling of supporting the legitimate anime industry. Win!
The app will run on any Android device running Android 2.1 (Eclair) or later, and is available for free in the Android Marketplace. Go download it today! Or, if you have one of those newfangled barcode scanning apps on your Android phone, scan the QR code below.

J-List is a peaceful island of Japanese pop culture for you