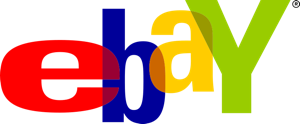 So you're probably wondering why there wasn't a new episode this week, after my recent bold promise of a more-or-less regular release schedule. Actually, I did spend the weekend editing a conversation I had with the boys over at TJX last year (which I still hope to release within the next week or so; due to a really crappy Skype connection, this is turning out to be a rather difficult edit). Unfortunately, I was interrupted in my editing when things reached critical mass in my totally cluttered office (avalanches are supposed to happen on snowy mountains, NOT in offices in suburban housing projects) and I was forced to deal with it (i.e. clean up my crap).
As I was digging through the muck, however, an idea hit me: I probably have a lot of anime that I don't really watch any more that I wouldn't mind getting rid of. (Indeed, when I finally excavated my DVD shelf and started scanning through the titles on it, I came up with quite a few I wouldn't mind parting with.) Getting rid of these would end up killing two birds with one stone for me: (A) help me de-clutter, and (B) help fund the podcast. Brilliant! So I set up an account on eBay.
Since this is Otaku no Podcast we're talking about here, you will mostly find old/used anime for sale here. But you'll occasionally find other stuff, mostly computer/podcasting gear that I no longer have a use for.
Everything I plan on putting up for sale will be in perfect working condition. In the case of anime DVDs/Blu-rays, that means that all discs are included (in the case of box sets), discs are unscratched and perfectly playable, and all DVD boxes/cases/inserts are included, etc. (In the rare occasion when I did mange to lose something, I'll note it in the auction description. Similarly, if, for example, I am selling a box set in which I didn't complete the collection, I'll note that as well.)
All proceeds from these sales will go towards funding the podcast, and are (of course) greatly appreciated. This means:
buying new podcasting gear (or replacing gear that died)
paying for bandwidth/server bills
buying new anime titles for review (unfortunately, we still aren't "cool" enough for anime companies to start sending us review screeners…)
helping us pay for anime convention coverage (transportation, hotel, food, any needed equipment rentals, etc.)
and so on
So why not come on by and check us out? Nothing up there right now, but I'll be putting stuff up over the next few days, so check back often!

J-List is a peaceful island of Japanese pop culture for you