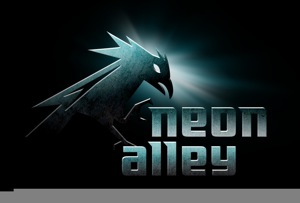 One of the many announcements that we heard at Anime Expo (although they actually announced it a few days earlier) outed Neon Alley, a new 24-hour anime video service from Viz Media. At the time all we knew of the service was that it would be debuting on a "major game console," and will show uncut, English dubbed anime TV episodes and movies, along with some form of original content.
Viz officially launched the service last week on the Sony PlayStation3. The app is a free download; however you need to pay for service for it to be of any use. Neon Alley costs $6.99 per month, which is pretty similar to the other streaming options out there. As far as I can tell there are no "pay X months at a time and get a discount" plans. You do get a one-week free trial when you sign up, so you have a chance to test the service before committing. The service is available only in the USA and Canada.
I haven't had a lot of time to play with the service, so this isn't a full review; however I did want to jot down some of my thoughts on the service, to sort of take a first look at it if you will.
First things first: Neon Alley is NOT an on-demand streaming video service. It's not like Crunchyroll or Netflix, where you can watch any random video at any random time. Instead, it follows the "TV Network" model, where shows are aired on a preset schedule. If you aren't watching at X o'clock, you'll miss the latest episode of Series Y. That sort of thing. While you're in the app, you can pull up an on-screen program guide (just like you have on your cable box); the schedule is also available online. Also, since the service is, in effect, like "live TV," that means there is no pause, fast forward, or rewind. For many — myself included — these limitations are a deal-breaker.
The service also shows ads. They aren't really long ads, but still, for a service you pay for, seeing ads is kind of annoying. Also, they insert the ads at really odd times. Most TV anime episodes have a point in the middle of the episode that serves as a natural break for commercials; this is where they usually insert the "eyecatch" graphic. Well, Neon Alley also inserts commercials at other points in the episode too, and some of these breaks are at very awkward moments and/or aren't executed very well at all. (in the middle of a dramatic scene, while a character is talking, etc.) Again, this could be a deal-breaker for some.
One distinctive feature of Neon Alley is that they only air dubbed series. You won't see a single subtitle anywhere — not even on signs, on-screen credits, etc. Now I don't want to go into that old debate again; you'll just have to make up your mind whether you are OK with dubs or not. But it is a distinctive feature of theirs, which is why it bears mentioning. That having been said, these days dubs are pretty good quality-wise (certainly a lot better than back in the day; some of those old dubs were pretty hideous) so you should definitely consider that.
They have most of the major big/popular titles: Naruto, One Piece, Inuyasha, Death Note, and so on. This season they're participating in several high profile premieres, including Blue Exorcist and Tiger and Bunny. They also air some movies, including some live action Asian martial arts type stuff. You can take a look at their catalog online. Their collection definitely pales in comparison to sites such as Crunchyroll, Anime Network and Netflix; if all you're after are the main/popular titles, then you're probably okay; but if you want some of the more niche stuff, then you'd best look elsewhere. Of course, since Neon Alley follows the "TV network" model, that means that their catalog will probably change over time, as the series they are showing complete their run of episodes, etc.
Videos are streamed in HD, if available. (i.e. older shows may not be available in HD quality) Compare this to Crunchyroll, which still only offers SD streams with its PS3 app. Video quality in general looks really good.
Although they offer a free 1 week trial, you are required to supply a credit card to begin your trial. I have to admit that I am somewhat disappointed by this. Some may be leery of giving out their credit card to a service that they aren't sure about.
You are limited to 3 consoles. This is pretty fair; I can't see anyone really needing more than 3 PS3's, and this restriction prevents people from sharing one membership among many friends (which is kind of abusing the system).
Unfortunately you'll need a pretty beefy Internet connection to successfully use Neon Alley, especially if you plan on watching a lot of HD content. They state a bare minimum requirement of 1 Mbps of bandwidth, and recommend that you have 3+ Mbits. This rules out most low- to intermediate-level internet connections (DSL and some cable modem). I have a fairly high tier cable modem package and even I noticed a lot of stuttering, especially during prime time hours (afternoons and evenings). You'll definitely want to sign up for the 1-week trial and really give the service a good workout before you commit.
Overall, Neon Alley is an interesting new entry in the streaming anime landscape. It's nice to see a new player enter the scene with their own ideas on how to do things. While the "TV network" nature of it may be a turn-off to some, others might find it appealing. If you have a PS3 and a decent Internet connection, you should definitely give it a look.

J-List is a peaceful island of Japanese pop culture for you