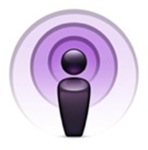 With the release of iOS 6, Apple's latest operating system for their mobile devices (iPhone, iPod touch and iPad), Apple has removed Podcasts from the built-in Music app and broken them out into their own app.
Unfortunately their Podcasts app is not quite ready for prime time. It has some bugs, and more importantly, it has some limitations. The Podcasts app isn't integrated with Siri, plus doesn't work with some car iPod control systems or iPod speaker docks. Plus it has some other bugs, and in general isn't quite ready for prime time.
But not to worry! I've found a little hack that you can perform that will bring Podcasts back into the Music app, and have put together a little video on the procedure.
Watch this video on YouTube or via the embedded player below the cut.

J-List is a peaceful island of Japanese pop culture for you